Welcome to the INCARNATE Theater Treasure Hunt!
This week, 46 bloggers are celebrating the release of INCARNATE by Jodi Meadows by participating in a treasure hunt with clues, activities, and lots of prizes including signed books and hand-knit fingerless mitts. You've reached an ACTIVITY blog, which means on this page, you can gain extra entries for Jodi's grand prize drawing by completing my activity and filling out the accompanying form. Then head to the next activity for more INCARNATE fun! There are 22 INCARNATE activities around. The more you do, the better your chances of winning the grand prize.
For more information on the INCARNATE Theater Treasure Hunt, check out Jodi's post. [
http://www.jodimeadows.com/?p=568]
The Great INCARNATE Caption Contest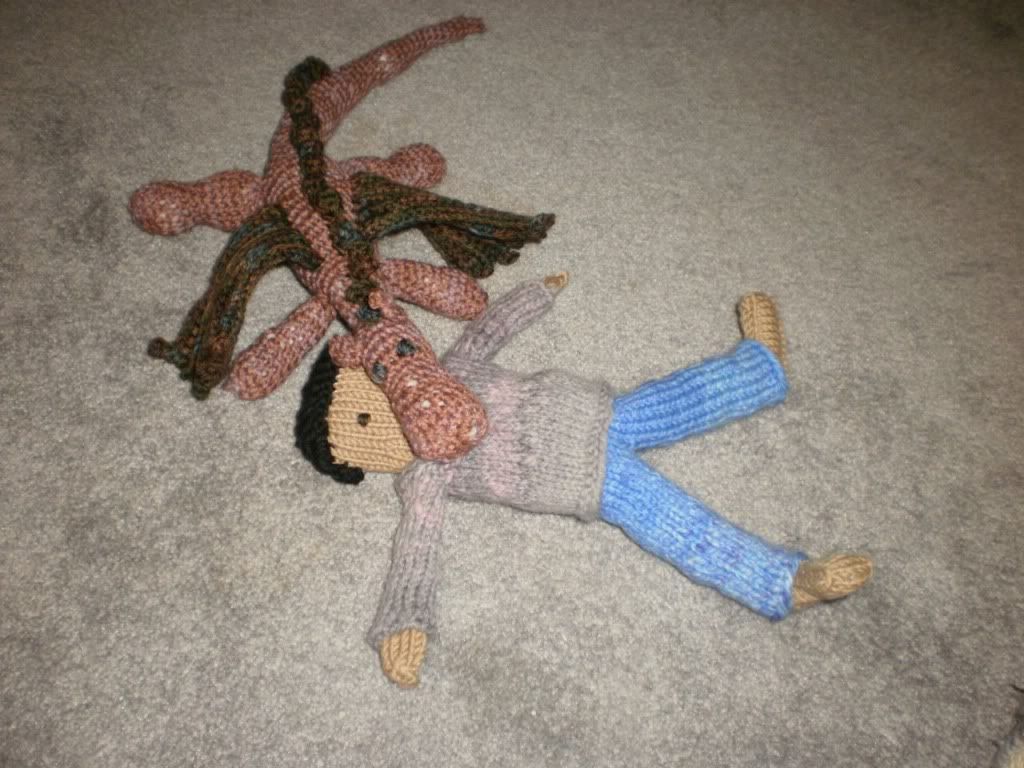 See that awesome picture up there? Jodi's created a scene especially for all you Incarnate readers (or soon-to-be readers) to match an equally awesome
caption to.*squints at picture* I have a few ideas on what I'd call this particular masterpiece - something like "Horse Eats Man, Front View" or "Sam and Shaggy, Friends Forever".
...No? Everyone's a critic.
Well, I think you get the idea. Take out your paper and start scribbling down lines! It can be funny, it can be touching, but it has to be completely yours and it has to match up with this picture. Best caption wins extra points in the Incarnate Theater Treasure Hunt - and towards those hand-knit mitts. I envy whoever wins those. Really, I do.
Best of luck!
Keep going in the treasure hunt!
Into the Hall of Books
Confessions of a Book Junkie